Making the Dream of Racehorse Ownership a Reality
Owning a racehorse can seem like a dream for many. It certainly was for us when starting out. And if you want to be a racehorse owner, where do you start? There are so many things to consider.
The cost of buying a decent horse combined with training fees, vets' fees, travel expenses, race entries, decisions on where and who to train them, insurance and more, means that the costs can seemingly spiral out of control quickly (no wonder flat racing is known as the "Sport of Kings"!). On top of that, there are time requirements.
It ultimately means that the whole exercise can become both cost-prohibitive and off-putting. And, there's the admin and other obstacles to consider, such as where do you actually buy a decent racehorse? Suddenly the whole project can seem daunting, especially for something which is just essentially a hobby.
However, fear not, with our easy racing syndicate we look after everything for you and make it very simple. We have a team of industry experts who have set up successful racing ownership syndicate schemes for years; so you can be assured that you are in safe hands and everything is looked after.
"Dooley Thoroughbreds have made racehorse ownership simple. I am involved and know what is happening with the horse and love the regular updates, plus I am loving meeting new people and away days at the races. It's fantastic and I couldn't recommend it more, it's been worth every penny".
Byron Watson
Own a Racehorse
We believe that the Dooley Thoroughbred Syndicate offers a solution that makes racehorse ownership a reality for many.
In truth, we never planned or imagined putting racehorse syndicates together when we started on our individual racehorse ownership journey in November 2018. However, after we purchased our first horses at the Goff sales, we were surprised by how many family and friends expressed an interest in racehorse ownership and wanted to be involved.
Many said, "Next time you get a racehorse, we want in!", this was especially the case when they saw the fantastic experience we were all having when our horses started to race and the brilliant days we had at the races. It was from this feedback that we decided to put together our syndicate scheme.
It essentially happened very naturally and from a desire to share the positive experiences, days out and memories we were making; it was not out of wanting to make money but to share the positive experience wider. Also, as mentioned unlike many larger racehorse ownership syndicates our aim has always been to keep the syndicate small and manageable - we believe this makes the experience more personal. Therefore although our packages are more expensive than some cheap horseracing syndicates, we think the packages we offer are exceptional value for money and a superb opportunity to experience racehorse ownership.
If joining our horseracing syndicate interests you drop us a message and we will send more information.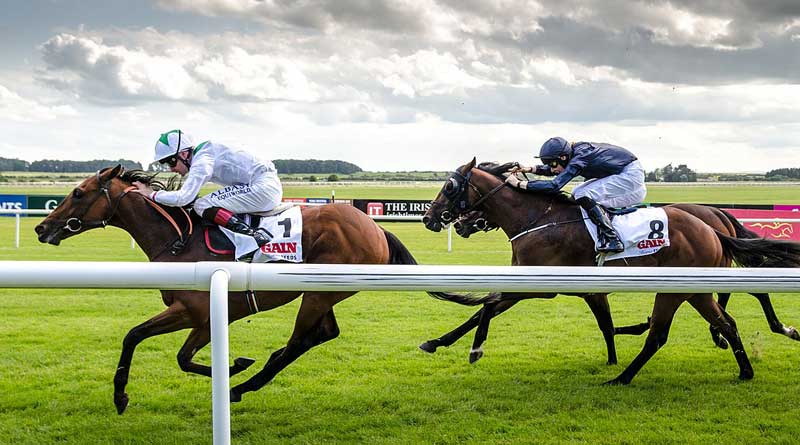 Owning a Racehorse is About Making Memories
This is our moto at Dooley Thoroughbreds.
When entering racehorse ownership, either as an individual or as part of a syndicate like ours, we believe it is important to remember that it's about making memories and not money. Whilst we only buy horses we think are decent (and train them with top and experienced trainers) it is the experience and fun that owning a horse bring that is the most important factor to remember.
If you are looking to own horses it is important to remember that although it can be expensive, it is the superb experiences and memories you will make which should be the main reason to get involved.
Own a Share in a Racehorse Gift
We get lots of people buying racehorse ownership as a gift for friend or family member. If this is something you are interested in, let us know.