Dooley Thoroughbreds - About Us
In this section find out more about Dooley Thoroughbreds.
Discover how three boys growing up in Manchester became interested in horse racing, our journey as racehorse owners so far and our aims and ambitions for the future.
For more information get in touch today via the website or chat to us on race days.
Wishing everyone luck and health.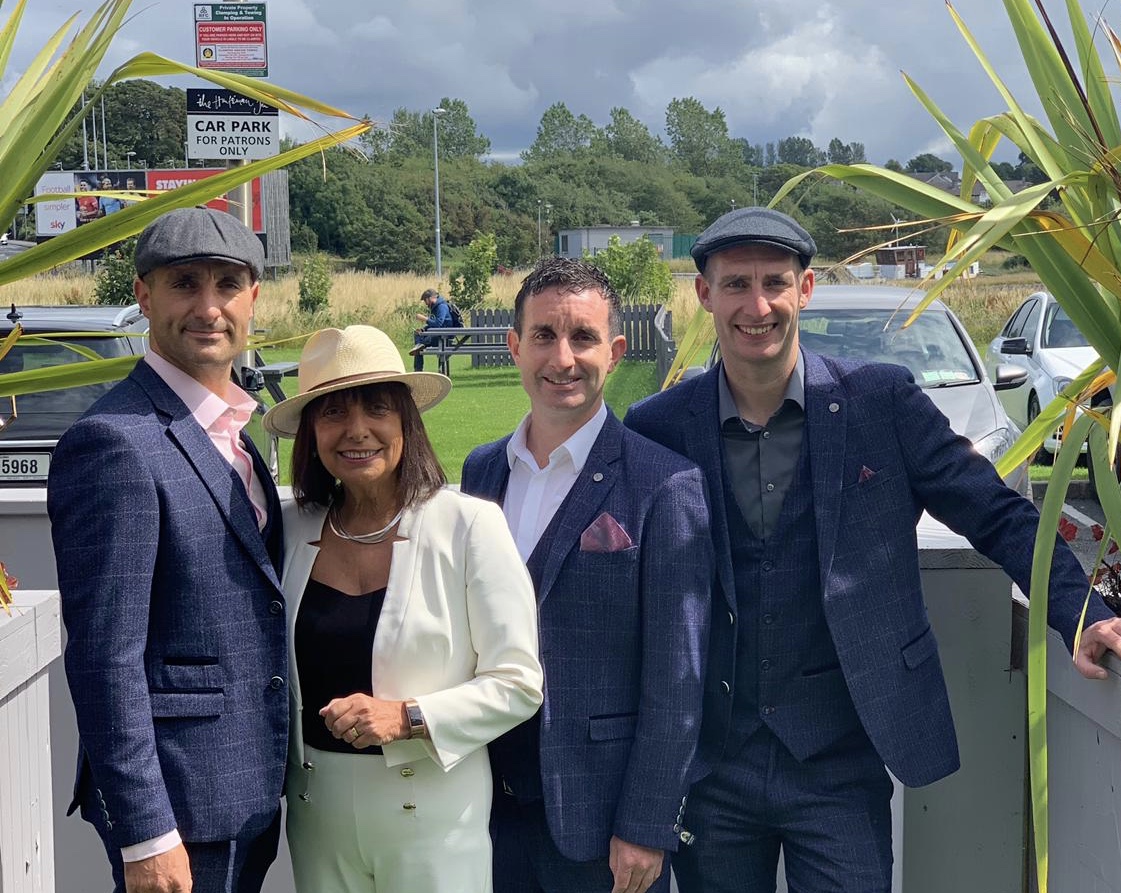 Galway 2019. James, Angela, Mark and David.
The Story So Far
Dooley Thoroughbreds was officially formed in 2019 by three brothers; Mark, David and James Dooley, although it's fair to say that our story started way before then.
We grew up in Leigh, Lancashire and were all sporty and very competitive with each other from day one. From an early age everything was a race, a tournament or a competition - whether that was football, rugby, tennis, running, riding donkeys on Blackpool beach, board games - anything. We sometimes wonder how our mum (Angela) coped and she spent most of her days trying to wear us out.
Although we weren't from a traditional horse racing background it was something we loved from day one. It started from being allowed a yearly bet on the Grand National and stemmed from there. We were instantly drawn in by the spectacle, people, beauty of the horses and the passion and personalities of the horse racing community.
The yearly punt turned into being allowed £1 every Saturday to bet on that day's televised races. We would read through the form or simply follow our favourite horses, often putting on Yankees, Lucky 15s and accumulators, to try and make our tiny wager go as far as possible and cover as many races as they could. We would walk round to the bookies with our Dad and wait outside whilst he put them on for us.
It's fair to say that in those early years we didn't win much money but we were certainly hooked on both the flat and national hunt. We would spend many hours debating whose favourite horse was the best and in the 90s, these included horses such as Celtic Swing, Viking Flagship, Master Oats, Bosra Sham, One Man, Young Hustler and many more.
Mum and Dad as always were very keen to encourage us in whatever we wanted to do and whatever interested us.
Mum would often collect us from school on a summer evening and we would go to our local track Haydock Park with a picnic and our dog Max, the golden labrador. We wouldn't go in the main stand but we would go down by the 5-furlong start where we would talk to the jockeys and see the horses up-close.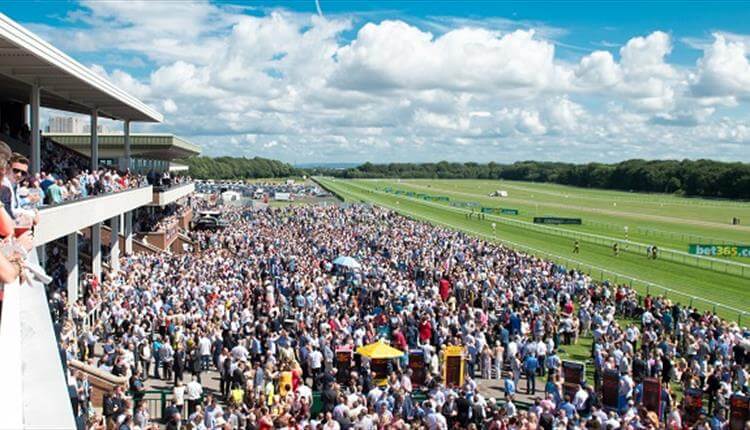 Haydock Racecourse - our local track
Even in these early days, in some way or another, we knew we wanted to be involved in horseracing but it seemed a dream more than a reality and we had no idea how it would happen.
Over the years individual careers and daily lives took over but horse racing was something that always united us, and something we would always talk about whenever we were together. As three brothers we often spoke about going into ownership and joining syndicates but somehow they didn't feel right or the timing didn't work.
Going into Ownership
Over 20 years later, James made the jump. With the knowledge we'd built up between us over years of following the racing - as well meeting and becoming friends with professionals in the industry - he decided the timing was right and so took the plunge in late 2019; this was to be the creation of Dooley Thoroughbreds.
The decision was made not as a money-making exercise (as racehorse ownership shouldn't be) but out of the natural and long-standing passion we had for horse racing and the desire to create memorable days out for family and friends, which by now included partners, wives and nieces; it would create a chance for us all to get together especially after our mum had finally retired.
The initial investment into ownership came about by a chance meeting when David and James were talking in their local pub. James mentioned he had saved some money and wanted to invest in a racehorse. David's friend, Bart O'Sullivan, just happened to be in the pub at the same time and the two were introduced. Bart (who become a special family friend) was a massively keen and knowledgable racehorse owner and had had horses for many years, these were trained in Ireland by Adrian McGuiness. They chatted and James could see a route to something he had always wanted.
After that initial meeting, James spoke to Adrian and his assistant Stephen Thorne and instantly liked and trusted the two; the path was clear and everything seemed right.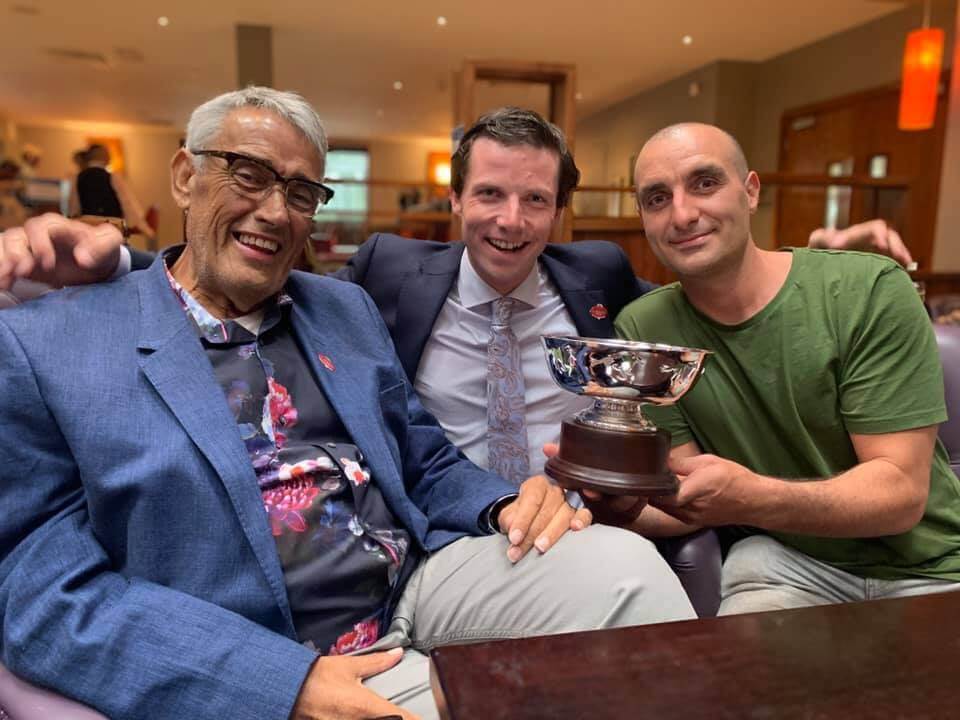 Bart, Ste and James in Galway
A few weeks later, Ado and Ste mentioned they were going to be looking at getting some new horses at the Goffs sales and James decided this was an opportunity he couldn't miss. Consulting his two brothers and with a budget set, Dooley Thoroughbreds went to their first sales in November 2019 and came away with three horses - Saltonstall, Sirjack Thomas and Kasbah. Three horses we will never forget.
Mum, who has always loved her fashion, was given the task of designing the family racing colours and decided upon our black and red silks which we were delighted with.
These first three horses would all win races for us - notably, Saltonstall who captured the £120k Galway mile at the Galway Festival in 2019.
Since our initial purchases we have continued to invest in new horses, we listen, we learn, we follow our instincts and try to improve on what we know and get better. However, most importantly, we will never forget how lucky we have been so far. From three hardworking boys from Manchester, who used to watch the Haydock races from the start and chat to the jockeys, to now owning fantastic racehorses. Our journey continues to be exciting and brilliant, and we hope it carries on for a long time.
With the success and fun we have had so far it's fair to say that whatever happens in the future, we have already achieved the initial aim of having fun and creating special memories as a family, ten times over. However, the fact that we entered into ownership viewing it as something to create these memorable moments shouldn't detract from the fact that we are still very competitive and ambitious, as we always have been. We will always look to purchase and race the best horses we can. We were always taught to dream big and we want to have the best horses and compete in the best races possible.
So that is our story so far.
And it's us who get to take our Mum to the racing (she comes to every race meeting) shouting the horses on, and it's us who have to try and we wear her out!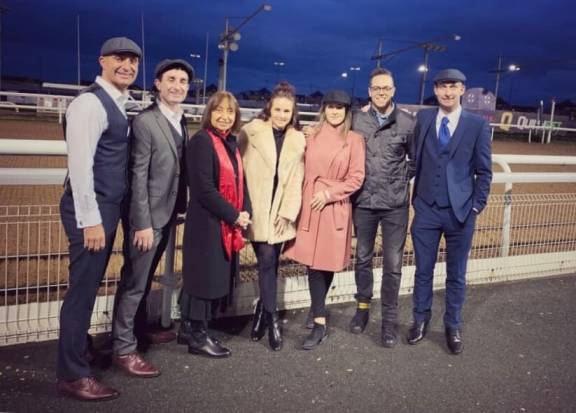 Nothing beats Dundalk Racecourse on a cold winter night - a great place!