Dooley Thoroughbred Horse Racing Syndicate
Our horse racing syndicate is a superb way to enter the world of racehorse ownership.
Throughout the year the Dooley Thoroughbred Horse Racing Syndicate offers a limited amount of chances to invest in the exciting new horses that we buy.
We purchase our racehorses either from respected sales, breeders or trainers and they are listed on the site here, along with information on their breeding, racing form, professional views from our trainers and any other information we believe we would be of interest to you as a potential new owner.
Check out our current racehorses for sale and contact us today if you are interested in joining the team.
Places in the syndicates are limited and go quickly so if you are interested contact us today and we will send over more information.
Join our racing syndicate today
Why Choose Our Racing Syndicate?
They are lots of different horse racing syndicates around and if you are looking to enter one and become part of a successful racehorse syndicate there are lots of factors to consider.
You importantly need to make sure that the racing syndicate you choose is personally right for you and that will get what you want out of it. Different racing syndicates have different pros and cons.
At Dooley Thoroughbreds we believe that the main benefits of our scheme are below:
Simple and transparent fee - you pay a fixed amount for the year as a simple one-off payment. This includes everything; a share in the horse, training fees, vets fee, racecourse entry on race days (with access to all owner's enclosures), regular communication and updates on the horse and stable visits. This controlled financial outlay is something that our members really appreciate and means that there are no unexpected and unwanted bills.
A small racing syndicate - we keep the syndicates at a small size, with a maximum of 10 people/shares per horse. This means that you are involved and your voice and opinions are listened to and matter to us. If you are part of a large horse racing syndicate you can feel that your views are not listened to and that you are not part of the team.
Exciting horses - we always look to purchase exciting horses who are going to take us racing. We like to have different types of horses; sprinters, middle-distance horses, dual-purpose and jumpers, so there is likely to be a horse which interests you. We also purchase racehorses with different levels of ambition - some are going to be regular fun handicappers, others more high-class. There are benefits to both these which we explore in the horses' section in more detail.
Excellent communication - we think this is the key to success. Rather than a weekly or monthly email bulletin or round up, or a short email, we pride ourselves on excellent communication so you are totally up to date about your racehorse and it's progress, how it's training and all the plans. Our syndicates each have their own Whatsapp groups where regular information is shared including text messages, photos, videos and voice messages.
Meet new friends - joining any syndicate is a great way to meet new friends. It's a chance to share opinions and enjoy days out with new people. We have members from all over the UK and are an exciting group who all share the same passion for horse racing.
Fun - it seems obvious to say but owning and being part of racing syndicate should be great fun - and that is what we offer. It is the reason we got into ownership and something we want to share with family and friends.
If you are interested in joining us and being part of a great horseracing syndicate simply drop us a message today, via the enquiry form on this page. We will get back to you with more information about us and any suitable horses available that you can invest in.
We look forward to hearing from you and hope you can join us and become part of an exciting horse-racing syndicate which offers you both great value for money and a fantastic experience.
We purchased three great new horses from the Tattersalls sales this July, check them out now.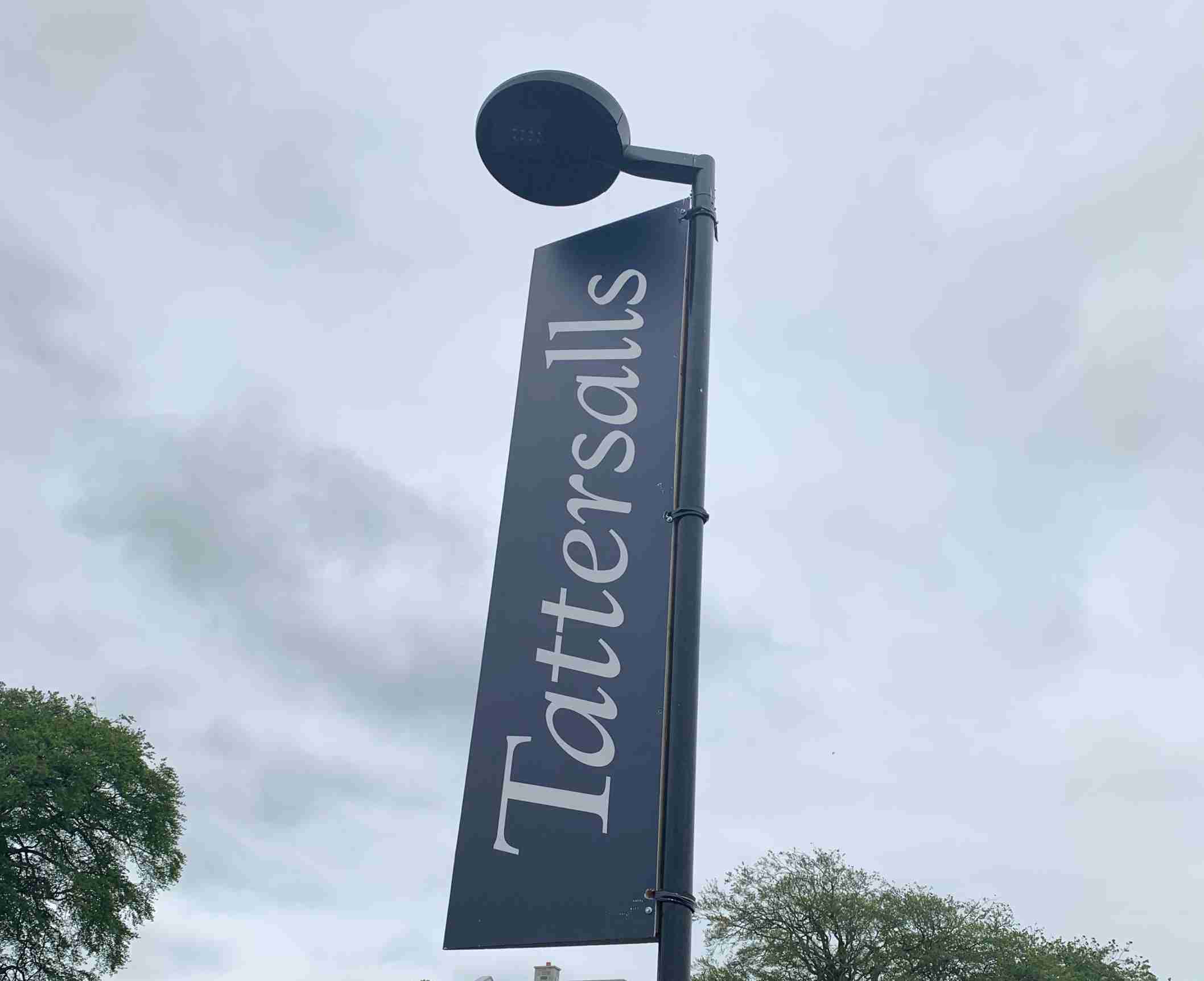 How It Works - Frequently Asked Questions
Below we answer the most frequently asked questions we get about owning a racehorse share with Dooley Thoroughbreds. If we don't cover any questions you have here, just drop us a message and we will email you or give you a call.
How Much Does a Racehorse Share Cost?
The cost depends on the horse you want to purchase. The more expensive the horse and the higher class it, the likely more expensive a share will be.
When you have chosen a horse you are potentially interested in we will send over a breakdown of that particular horse's costs and more information concerning that horse. This will detail the costs of ownership and include all training fee, vets fees etc. for the year.
When is Payment Made?
Payment is made on entering the syndicate. The payment will cover a whole year's membership. If you want to take out a longer time-scale we can look at this.
What Does The Share Price Cover?
Everything. There are no hidden costs, so you pay the agreed amount at the start of the term.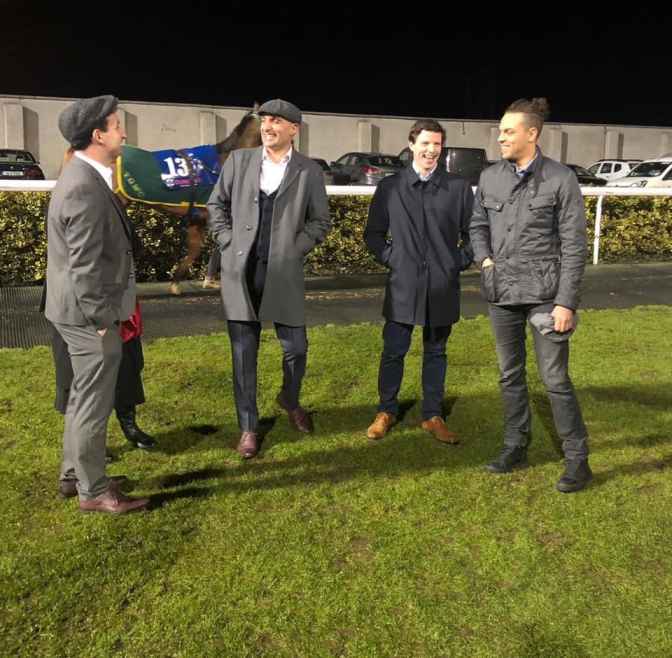 How Often Will My Horse Run?
This obviously depends on the horse, how it's training and the opportunities available. We outline the racing campaign plans, the constitution of the horse and how regularly the horses are likely to run in their individual information documents so that you get a sense of this before you enter the syndicate.
Where Do The Horses Race?
Our horses race all over the UK and Ireland, whenever there is a suitable race.
Do I Get To Go To The Races?
Of course! We arrange free entry to the races and of course, you get access to the owners and trainers exclusive areas and the paddock. And hopefully the winners' enclosure!
What Happens to the Winnings?
At the end of the year, the horse's accumulated winnings (both win and placed prize money) is divided between the members of the syndicate in relation to the ratio and percentage owned. This is figure is minus entry and jockey fees - if however, a horse has won nothing, the costs of entry and jockey fees are absorbed by Dooley Thoroughbreds (so that you don't get an unexpected bill).
Can I Buy a Racehorse Share as a Gift?
Yes! We get a lot of people buying a share in our horses typically as a birthday or special event present. We also get a lot of companies buying them as retirement presents for long-standing members of staff.
How Do You Choose the Horses?
We buy our horses from top sales and respected breeders. We choose horses that we think we will have good racing careers and take us to the races on a regular basis. The horses are selected by our highly experienced syndicate managers who have had success over many years.
How Many People are in Each Syndicate
It varies but the size of our horse racing syndicate vary from 2 to 10 people. We tend not to go beyond that so that everyone is involved.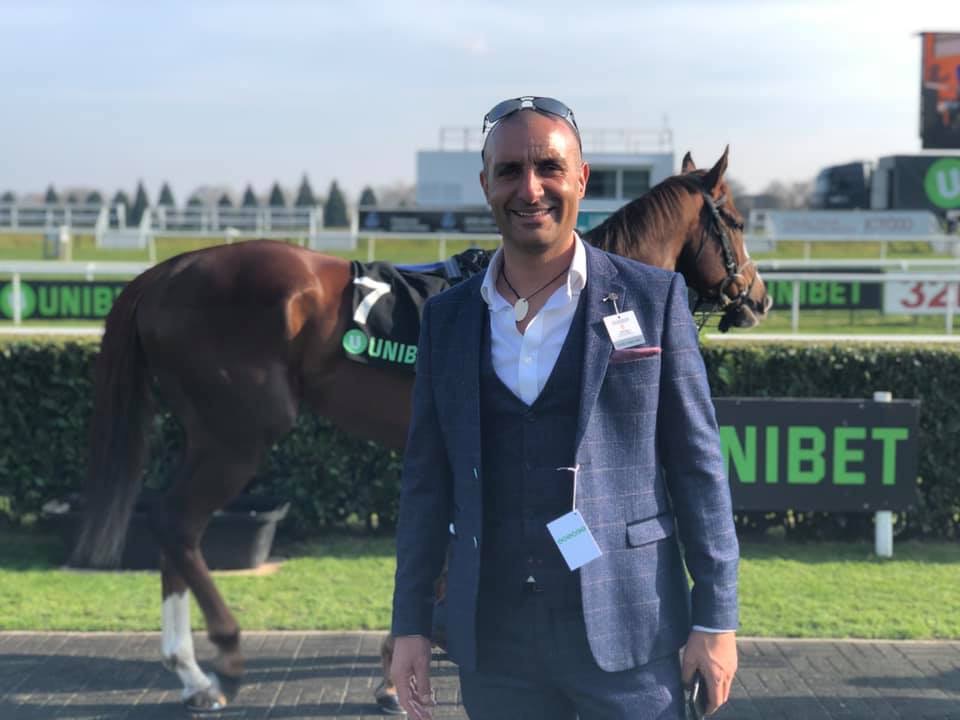 James with Saltonstall in Doncaster.
Do You Offer Corporate Racehorse Sponsorship?
We do this from time, for more information drop us a message today.
Can I Visit The Horse Being Trained?
Yes of course. We will arrange times for you to go and see the horses in training whenever you like. There is nothing like going to see your horse training first thing in the morning. A perfect start to the day.
Why Are You Better Than Other Racing Syndicates?
With many syndicates around (and lots of cheaper options on the market), paying members in these groups can end up feeling like they are part of a huge group of syndicated owners, almost a face in the crowd or a very small pieces of a huge pie, paying out but not really involved or having any say.
Whilst being part a large syndicate has its benefits (it clearly keeps costs down for all) this ultimately means that you aren't involved in many decisions about the horse – with some horseracing syndicates you can literally be one out of 100s of people – and so you don't get to go all the races, to see the horse train etc. At Dooley Thoroughbreds, we believe that these are the best parts of racehorse ownership and so they are intrinsic to the racehorse syndicates that we offer. Basically, for a small outlay, you enjoy all the benefits of sole racehorse ownership.
How Do You Start a Horseracing Syndicate?
If you have a group of friends and want to put together a racing syndicate contact us today and we can help you manage this.
Benefits of Dooley Thoroughbreds Racehorse Syndicates - Summary
We believe the main benefits of joining our horse racing syndicate are the below:
Ambitious - we are a new and ambitious group who want to introduce new members and new horses into our syndicate. We enjoy having runners at all levels but are keen to have exciting horses who can compete in the top races and at the best meetings.
Controlled outlay - a simple payment structure means you know exactly what you are paying and when so that you can properly budget. This means that a place in our syndicate is often a perfect gift for a horse racing fan.
Limited spaces - as mentioned we keep the groups controlled and small (under 10 people), this means that all involved have a say and an opinion which is listened to.
Fun days out - seems obvious but we enjoy fun days out visiting the stables, at the races and at meet-ups to chat through racing plans and purchasing new horses.
Make memories not money - owning a racehorse is a brilliant experience and whilst the aim is to make money we believe making life long memories is the key to any successful racing syndicate - it is something we pride ourselves on.
We hope that you have enjoyed finding out more about our racing syndicate, if you would like to join us contact us today, we'd love to have you as part of the journey and on our exciting journey.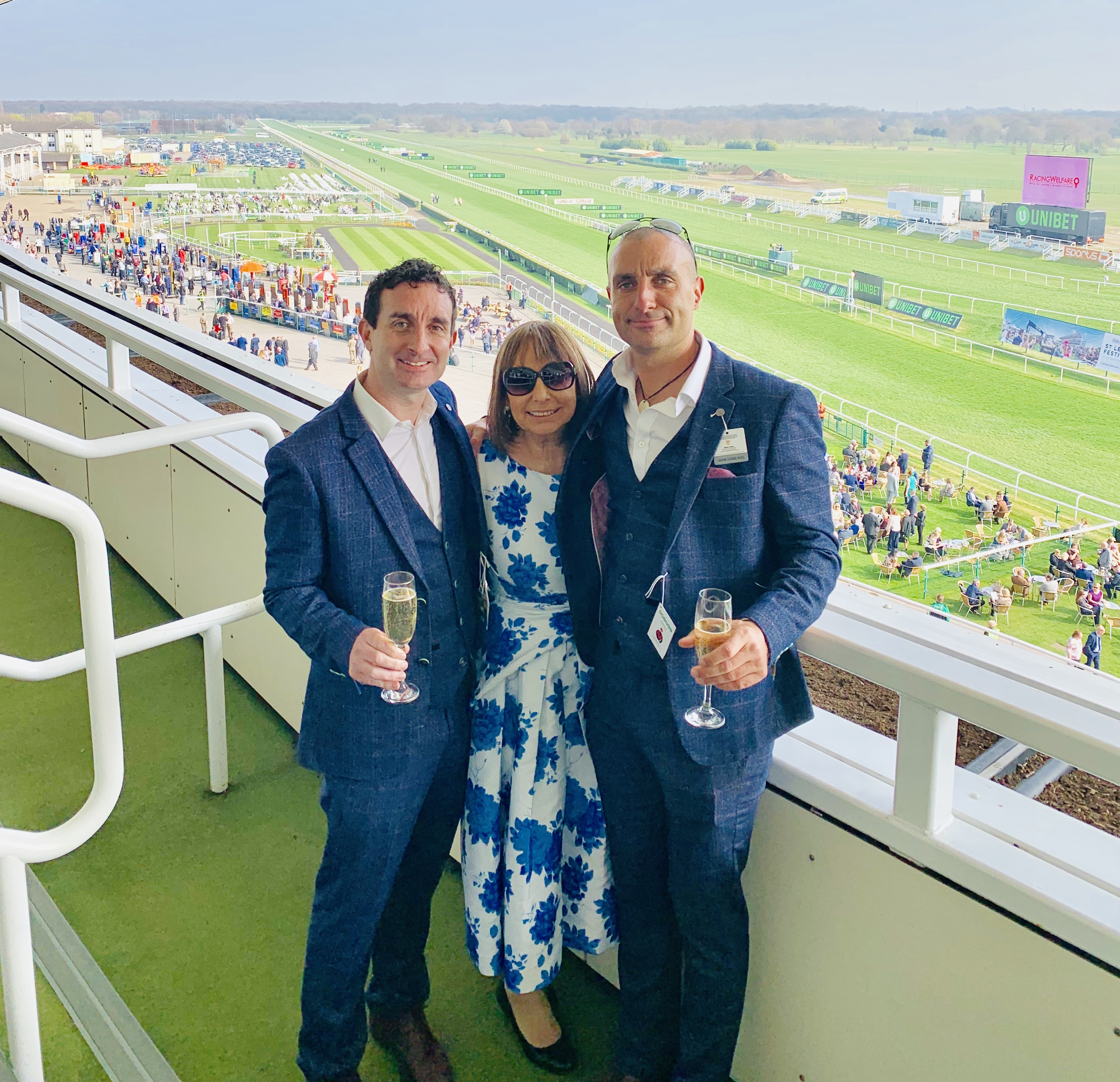 Mark, Angela and James