Racehorse Shares Available
In this section, we list the current racehorses that we have available shares to purchase through the Dooley Thoroughbreds Syndicate.
For more information on these horses, including their breeding, racing careers and associated costs to purchase a share, read on. If any of the horses are of interest, simply drop us a message and we will send over more information and a breakdown of costs.
All the figures quoted below include the purchase price of the horse and a year all in training and vets fees, so there are no hidden surprises or extra bills.
For a look at all our horses (past and present), including their plans, personalities and more, visit our current horses page.
Sirjack Thomas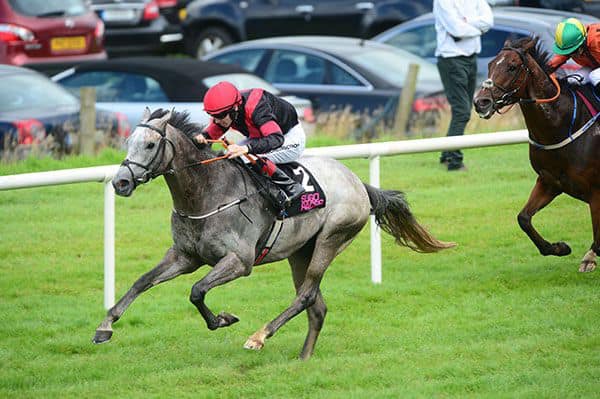 Sirjack Thomas is a 5yo grey gelding currently rated 86 on the flat. He was purchased at the October HIT sale in Newmarket in 2018 by Shamrock Thoroughbreds from the Johnny Murtagh stable. He was previously owned by Qatar Racing.
He is currently in training with Ado McGuinness in Ireland and is owned by Dooley Thoroughbreds. Sirjack is a horse with a touch of class who will be targeted at premier handicaps as well as handicap hurdles. He won a fantastic race at the Galway Festival 2020.
Sirjack is a real character around the stable and is full of energy every morning and is a horse who really enjoys his work. For more information on Sirjack click drop us a message.
Politicise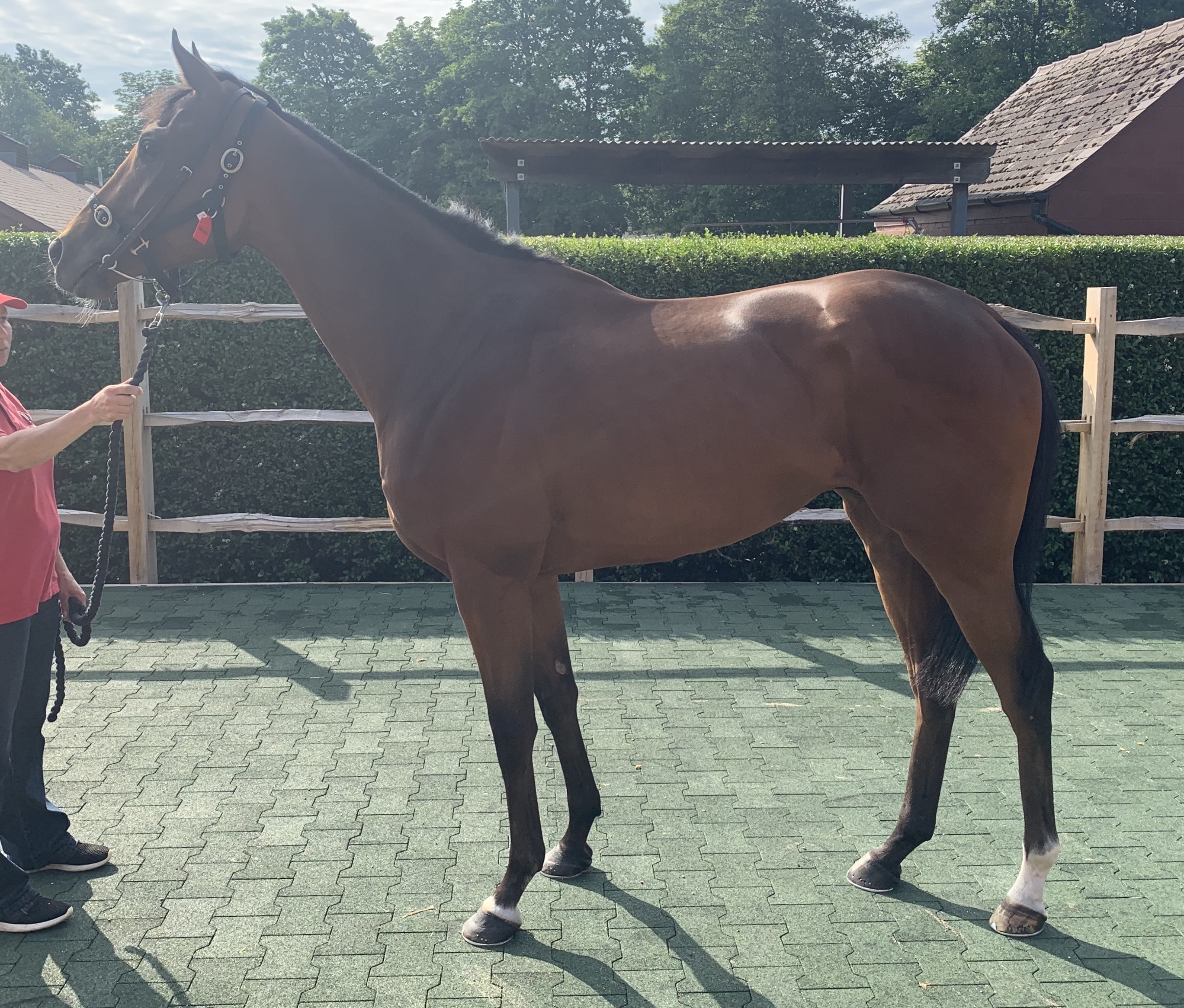 Dooley Thoroughbreds are offering an opportunity to become involved in the thrilling and exciting experience of racehorse ownership through the syndication of Politicise. Previously trained by William Haggas he was an impressive winner of a novice stakes in September 2018 at Newbury over 7 furlongs on good to soft ground.
Since moving to Ado McGuinness the horse has settled in well to his new life and mixes both flat and hurdles. This winter he was placed twice on the all-weather at Dundalk, runner up over hurdles at Punchestown and Bangor-on-Dee and third at Cork. He then went to win impressively at Killebeagn and was runner up at Galway. He has a touch of class and is improving all the time.
This summer he will be targetted at middle-distance races on the flat as well as continuing his hurdling campaign.
To check Politicise's current form check the Racing Post or head more about him here.
Our Racehorse Ownership Costs
One of the benefits that we believe sets us apart from our horseracing ownership plans is our pricing structure, which is very clear and transparent. We basically offer a fixed payment amount.
Our simple ownership payment plan includes:
A share in the horse for the life of its racing career or for a set period of time - you join the syndicate for the duration of the horses racing career or decide a length of time that you would like to be involved for. This flexibility means that if circumstances change you don't need to worry and can leave after a set period of time.
All training fees covered - this includes all standard training at home, as well as racecourse gallops, barrier trials and away-days.
Vets fees included - a cost that creeps up and that many have problems with, unexpected vets fees can be high and out of the blue, however, with our scheme the vets' fees are covered for all eventualities.
VIP stable visits to see the horse training - seeing your horse in training and on the gallops is a fantastic experience and our trainers hold VIP open days throughout the year. You can also arrange trips to see the horses at other times too if that is of interest.
Entrance to the races on race days - of course,you get to go racing for free when the horse is running. This includes exclusive paddock entry and access to the owner's lounges and areas.
A percentage share in any winning any prize money - depending on the percentage share you purchase, this will be paid accordingly in ratio to the horses prize-money at the end of every year, this will be minus jockey fees and entrance fees.
This simple approach to racehorse ownership is something that our current members love; it means there are no unexpected bills (which is often a problem that many people face with general racehorse ownership). For this reason, many people buy our racing syndicate as a one-off gift for friends and relatives.
If racehorse ownership is something that appeals to you, or you think would make a great gift for someone you know, contact us today via the enquiry form on this page.
Buy a Horse Racing Share as a Gift
If you are interested in purchasing a share in one of our horses as a gift for a loved one contact us today. With a simple and easy payment structure, we have a range of horses at different budgets to suit various needs. For more information contact us today.
If you are interested in Irish Horse Racing Syndicates check out the link. The Irish Horse Racing is generally higher prize money.
Contact Us
If you are interested in purchasing a share in on our horses or would like more information on our syndicate, contact us today. We purchase horses throughout the year and can add you to a waiting list so you can be the first to hear.